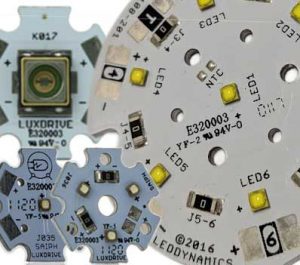 2023 February 17, Randolph, VT – LEDdynamics, a leader in LED lighting solutions, is proud to announce the launch of several new LED light modules. These products are now available through our network of trusted distributors, making it easier than ever for customers to access our innovative and high-quality lighting solutions.
The first line of products utilizes the Luxeon C LED emitter, designed with one focal length for flawless color mixing. Its low dome design offers the best of both worlds with no trade-offs between flux and source size. The Luxeon C has been hot-tested to remove the guesswork for designers, ensuring the best performance every time. With the industry's lowest thermal resistance, the Luxeon C LED offers greater light output and lower heatsink costs, making it a highly efficient and cost-effective lighting solution.
The Luxeon C is available on a 20mm hexagonal starboard in 1-up and 3-up versions. It's also available on a 40mm round board in a 7-up configuration.
The second line of products expands upon our Cree XLamp LED stars. The new offerings include the Cree XP-G3, XP-G2 HE, XP-L2, and XM-L2. These Cree LED light modules are available in various colors and configurations that can easily fit into any space and be paired with secondary optics, making them an excellent choice for accent lighting, task lighting, and general illumination.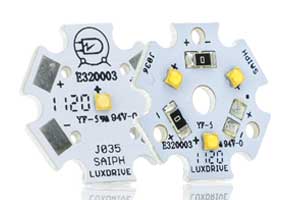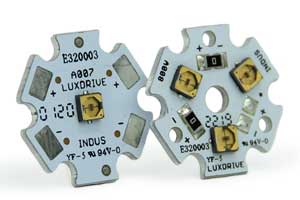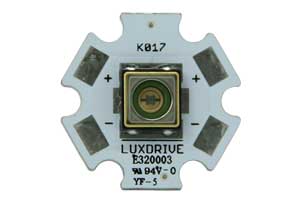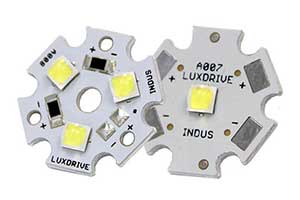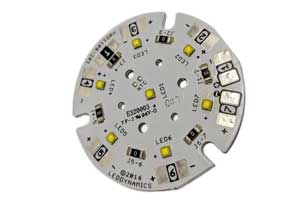 The third new product line are UV-C Nichia NCSU334B and Seoul Viosys LED light modules, which are used in a wide range of applications, including air and water purification, surface disinfection, and sterilization of medical equipment. They are also used in the food and beverage industry to kill bacteria and other microorganisms in food processing and packaging.  Now available is the
"We are thrilled to launch these new LED light products, which offer our customers even more options for energy-efficient and high-quality lighting solutions," said LEDdynamics Marketing Manager Taylor Scully. "Our products are designed to help our customers integrate LEDs into their products, providing bright and long-lasting illumination. We are confident that our new LED light modules will exceed our customers' expectations and provide excellent value."
For more information on our new LED light products, please call our sales team or one of our authorized distributors.