LEDdynamics is a pioneering force in the LED industry, delivering cutting-edge solutions since 2000. Our state-of-the-art headquarters in Randolph, VT, is the hub of our research, design, and production operations, enabling us to lead in LED innovation.
Explore our integrated LED solutions that encompass design and development, manufacturing and assembly, analysis and software services as well as testing and measurement. With cutting-edge equipment, rigorous testing, innovative design expertise, and advanced software solutions, we deliver high-quality, reliable LED products tailored to your unique requirements.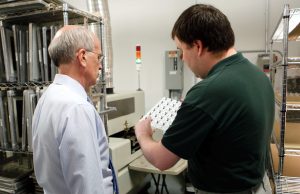 At the heart of our LED solutions lies our dedicated in-house design and development team. With a comprehensive range of capabilities, including PCB layout, LED driver design, light engine and module design, wireless solutions, and control systems, we cover all aspects of product design and development under one roof. Our nimble team thrives on providing efficient solutions, delivering results faster than larger organizations. Our expertise extends to electrical characterization, mechanical prototyping, and extrusion design, enabling us to create innovative and tailored LED solutions. Partner with us for a seamless and streamlined experience, from concept to final product realization.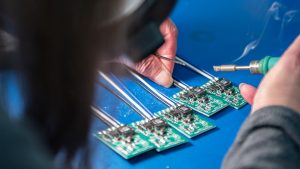 Manufacturing and Assembly
In our state-of-the-art facility, we prioritize efficient and high-quality manufacturing and assembly processes. Equipped with advanced equipment such as pick and place machines, reflow ovens, potting machines, wire cutting and stripping machines, and more, we guarantee precise and streamlined production. Our commitment to quality is reinforced by our ISO 9001 certification, demonstrating our adherence to rigorous standards. Furthermore, our workforce is Lean trained, emphasizing lean principles and continuous improvement to drive efficiency and deliver cost-effective solutions. With well-controlled processes and a focus on competitive pricing, we strive to provide our customers with exceptional LED solutions.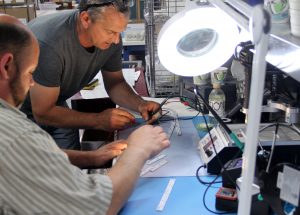 Analysis and Software Services
Our offerings go beyond hardware, empowering you with cutting-edge analytical capabilities and powerful software tools. From photometric testing to system analysis, our offerings include IES file generation, thermal analysis, troubleshooting guides, lighting design/renderings, solid model designs, and development of web and custom smartphone apps for wireless lighting control. Optimize your lighting ecosystem with our analytical capabilities and seamless software integration.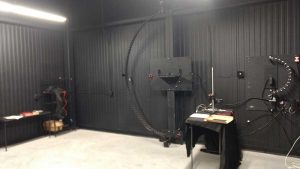 With our comprehensive testing and measurement capabilities, we guarantee the performance and reliability of our LED products. Our integrating spheres, goniophotometer, handheld light measurement devices, and robust testing lab enable accurate assessments of efficacy, color temperature, color rendering, and other critical parameters.

With our integrated approach spanning manufacturing, testing, design, and software, we provide complete LED solutions tailored to your specific requirements, ensuring top-quality products and exceptional customer satisfaction.