Tunable white technology enables lighting designers.  Prohibitive cost, complexity, and light quality can unfortunately force designers into specifying a less desirable monochromatic light.  PERFEKTLIGHT™ gives designers back this creative choice.  Using a patent-pending technology, PERFEKTLIGHT provides high quality and economical tunable white light with controls that are "set & forget".
Quality First
PERFEKTLIGHT™ corrects hue error across the entire CCT range (< 0.001 Duv) and boosts CRI as high as 99.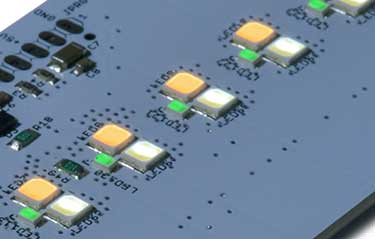 Virtual Simulator
Customize your scene, location, date and time. Scene lighting will automatically progress through an accelerated day to simulate PERFEKTLIGHT™.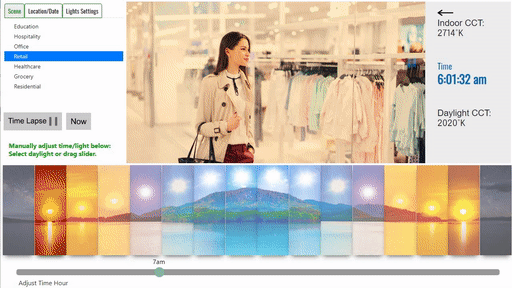 Perfect Light Timed Just Right.
PERFEKTLIGHT™ is a tunable LED technology that improves light quality
and can sync color and spectra to replicate sunlight.
Resources on PERFEKTLIGHT™
&

Tunable White LED Lighting