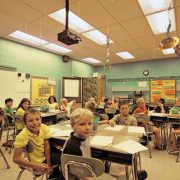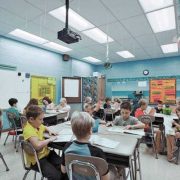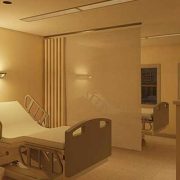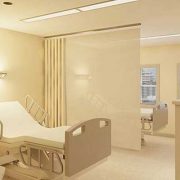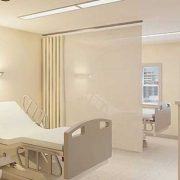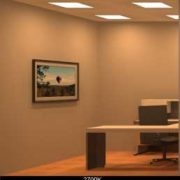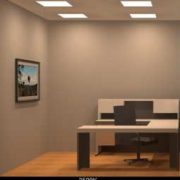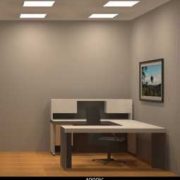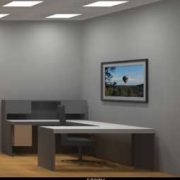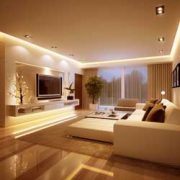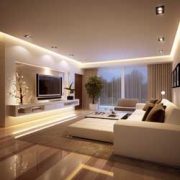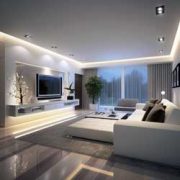 Revolutionizing the way we experience light
In today's ever-evolving world, lighting plays a crucial role in enhancing our environments and improving our well-being. Traditional fixed-color lighting falls short in meeting our dynamic needs and preferences. That's where PERFEKTLight® steps in, revolutionizing the way we experience light. 
At LEDdynamics, we understand that lighting should be versatile, adaptable, and tailored to individual requirements. That's why we've pioneered a unique tunable white light technology, empowering you with complete control over your lighting experience.
Imagine waking up to a gentle, warm sunrise-like glow in your residential space, energizing your mornings. Picture a workplace where lighting adjusts to support focus, productivity, and creativity. Envision healthcare settings with lighting systems that promote healing, aid in patient recovery, and synchronize with circadian rhythms. Visualize captivating hospitality spaces with stunning, customizable lighting scenes – all made possible with PERFEKTLight's tunable white light.
What sets PERFEKTLight apart is our innovative approach to addressing the prevalent pink hue error in traditional white LED mixing. By incorporating a third LED green chip, we effectively correct this error, ensuring a higher quality lighting experience free from unsightly pink hues. Say goodbye to compromised aesthetics and embrace the unparalleled excellence of PERFEKTLight.
But that's not all – we take lighting innovation to new heights. PERFEKTLight seamlessly syncs with your physical location, allowing precise color matching or mimicking of the sun throughout the day. This incredible feature creates a natural lighting source indoors, synchronized with the rhythm of nature. Experience the power of circadian lighting and enjoy the benefits of enhanced well-being, improved productivity, and a harmonious environment.
Case Studies and Testimonials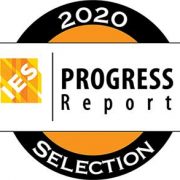 Benchmark, a highly regarded assisted living facility, has personally experienced the remarkable transformative effects of PERFEKTLight. As a valued customer, they have not only witnessed the positive impact on their environment but also taken proactive steps to have third-party studies conducted by the esteemed Pacific Northwest National Laboratory (PNNL). Moreover, the recognition bestowed upon PERFEKTLight in the prestigious Illuminating Engineering Society's 2020 Progress Report solidifies its prominent position in the realm of lighting, emphasizing its significance in both the art and science of illumination.
The future potential of tunable white light is limitless, with emerging trends and regulations aligning with our vision. Sustainability, human-centric lighting, and IoT integration drive greater adoption and innovation in this field.
Resources on PERFEKTLIGHT® and Tunable White LED Lighting
Circadian Lighting, Sleep and Health – (6min)
How Green Correction Maximizing the Quality of Tunable White – (30min)
Classroom Edition on Tunable White – (11min)
Justin Castellano on PERFEKTLight – (13min)
Quality First
PERFEKTLIGHT® corrects hue error across the entire CCT range (< 0.001 Duv) and boosts CRI as high as 99.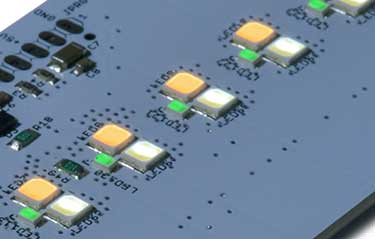 Virtual Simulator
Customize your scene, location, date and time. Scene lighting will automatically progress through an accelerated day to simulate PERFEKTLIGHT®.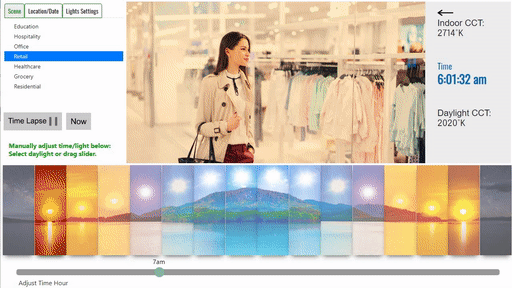 Perfect Light Timed Just Right.
PERFEKTLIGHT® is a tunable LED technology that improves light quality
and can sync color and spectra to replicate sunlight.