POWERING LED TECHNOLOGY
Cutting-edge LED technology, products, software, and systems,
backed with twenty years experience and ISO 9001 certified U.S. manufacturing.
We specialize in engineering and manufacturing services for companies that produce light products but lack the necessary LED expertise. Our team of experienced professionals has a track record of success in designing and manufacturing high-quality LED products that meet the specific needs of our clients.
Our services are tailored to fit the unique requirements of each project, ensuring that our clients receive the best possible solution. We pride ourselves on delivering top-notch customer service and meeting tight deadlines, so you can trust that we'll get the job done right and on time.
So if you're a company looking to incorporate LED technology into your products, but don't have the in-house resources to do so, look no further. Contact us today to see how we can help bring your vision to life.
History & Location:
While many companies run their production process offshore, we decide to do ours domestically.
LEDdynamics started in Rochester, Vermont in 2000.   Quick growth from the development of LUXdrive LED drivers, controls, light engines and modules, necessitated greater manufacturing capacity.  In 2005, we moved all operations to a larger facility in Randolph, VT at 44 Hull Street.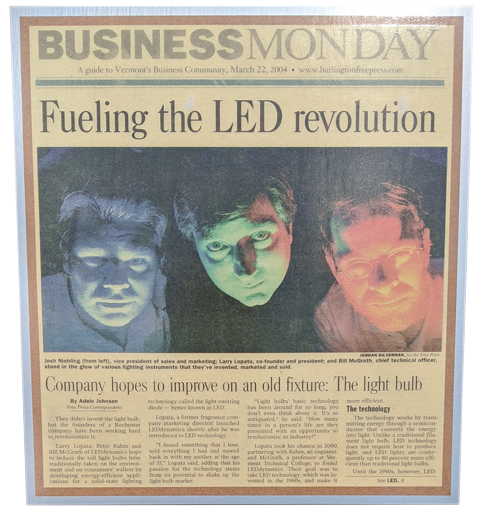 Over the next 14-years we grew to 50+ employees, became holders of several patents and were awarded Innovation and Product of the Year in 2008.
Today we were literally "breaking ground" at LEDdynamics' new facility in Randolph. This is a great example of a strong VT employer expanding its operations, & doubling its workforce. Thanks to Senator Leahy & other state + local partners for their assistance and for attending! pic.twitter.com/hgfy8t8Dmu

— Governor Phil Scott (@GovPhilScott) May 30, 2018
Finally, in June of 2019, LEDdynamics built and moved into its new headquarters at 296 Beanville Road in Randolph, VT.  With research, design and production in one purpose-built facility, LEDdynamics is on the forefront of promoting LED innovation to customers around the globe. The original designer and patent holder for the ballast compatible LED T8, LEDdynamics has a long history of inventing and producing solutions that meet a demanding market.  In fact, just recently the Illuminating Engineering Society recognized LEDdynamics' newest innovation, PERFEKTLIGHT; a tunable white LED technology enabling light fixture manufacturers to confidently expand their product line and offer healthy circadian lighting, without concern about color-quality issues, complex controls, or high-cost.
Construction News Coverage:
Customers:
Today, LEDdynamics continues to play on the cutting-edge of the digital illumination market and regularly help customers solve the growing complexity of their illumination needs.  The company remains focused on developing standard products and custom solutions for OEM and fixture manufacturers.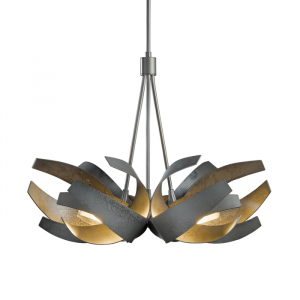 As a comprehensive LED lighting manufacturer, we offer a full-service approach when working with our customers. LEDdynamics is committed to providing its customers with first-class products backed by unparalleled services, focused on solving our clients' lighting challenges. We even offer customized solutions. From minor adjustments to existing light fixtures alongside custom design changes and the creation of entirely new products, our tested and trusted ability to meet all our customers' needs makes LEDdynamics the preferred supplier for lighting solutions.
As digital illumination has continued to evolve, LEDdynamics has strove to develop new solutions that help customers to compete in their respective markets.  Our commitment and passion has led to new products for the horticulture and human centric markets.
Products & Services:
Products are engineered and manufactured by LEDdynamics, Inc. at our headquarters in Randolph, Vermont.  Unlike our competitors, LEDdynamics insists in keeping the quality manufacturing and service right here in the USA. We create jobs in the local economy and source parts and services from local companies first.  LEDdynamics believes the commitment to a domestic corporate infrastructure better serves our clients, ensures a high-level quality for our products, and helps to keep our local economy vibrant and healthy.
The standard LUXdrive product line includes LED drivers, LED control products, LED light engines, and light modules. Our products are designed to meet the requirements of many LED products in new product development or for use in retrofits. LEDdynamics offers custom engineering and manufacturing services when a project requires special form, fit or function not found in off-the-shelf components. Our team of engineers can help you with any custom integration needs. With over 10 years in the LED industry, LEDdynamics is ready to assist you with product development, product design, electronics, photometric analysis, thermal management analysis, prototype development, failure analysis, and custom manufacturing.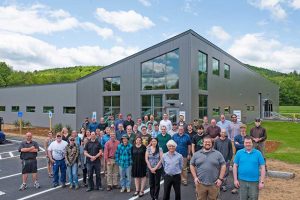 Our in-house manufacturing facilities enable us to produce a wide variety of LED systems and components while maintaining the strictest standards of quality control possible. Whether you require scheduled high-volume production or the flexibility of high-mix "on-call" low volume production, LEDdynamics is prepared to solve your manufacturing challenges. From sourcing parts to final packaging, our staff is highly trained, experienced, and committed to excellence. LEDdynamics manufactures and ships private-labeled products globally for some of the most well-known names in the lighting industry. We understand that your product is your reputation, and you need a manufacturing partner who is on schedule, on budget, honest, responsive, and builds it right the first time.
Awards & Recognition: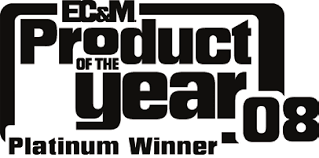 In a rapidly emerging industry that is literally transforming the way we light the world, LEDdynamics has consistently been recognized for its imagination, innovation, and engineering excellence. After several years developing custom solutions for several industries and manufacturing the world's smallest, most efficient drivers and modules, in 2007 we introduced the revolutionary EverLED-TR™.  Our breakthrough EverLED-TR fluorescent tube replacement has earned Popular Science's "Best of What's New" and EC&M;'s "Product of the Year" awards – and it's just one example of our unique combination of research, development, and quality domestic manufacturing capabilities.
In November 6, 2009 – The EverLED-TR™ was been recognized as the world's most efficient fluorescent replacement and the second most efficient LED product overall used in the FX fixture and listed by Lighting Facts.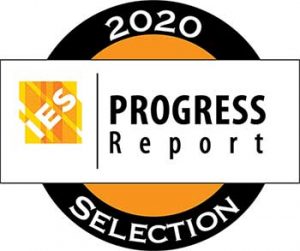 PERFEKTLIGHT™, LEDdynamics latest tunable white technology, has been recognized in the Illuminating Engineering Society's 2020 Progress Report. This selection confirms the innovation as a unique and significant advancement to the art and science of lighting.
Neil Cannon - Chief Executive Officer
Mr. Neil Cannon has over twenty-seven years of experience in growth companies.  He gained early business and technology acumen in semiconductors and communications with Siemens Fiber Optics; subsequently part of the spin-off of Infineon Technologies.
His career includes management positions and lead roles in equity financing with startup companies in the fields of LED lighting, IoT and fiber optics industries.  He was an early investor and a board member at Albeo Technologies, Inc. He served as Executive Vice President of Business Development through the acquisition of Albeo by GE lighting.
Prior to Albeo, Mr. Cannon held the position of Vice President of Advanced Development at Picolight Incorporated which was acquired by JDSU.  He has been awarded four (4) US patents in lighting and electro-optic devices, and holds both a BA and MS in Engineering from Dartmouth College.
William McGrath - President & Chief Technical Officer
William McGrath oversees LEDdynamics' and Prolume's efforts in the design, manufacture, and distribution of innovative and efficient LED products. With over forty years of experience in the electronics and computer technology industry, Bill has spent the last seventeen years pioneering countless LED solutions and holds several LED related patents.
In addition to his time with the company, his technological expertise has led to numerous engineering and manufacturing consultation engagements with numerous companies including ABC, Verizon, Adelphia/Comcast, NASA, and IBM. Beyond his leadership at LEDdynamics, Bill served as an Assistant Professor at Vermont Technical College, teaching courses in microprocessors, networking, and telecommunications as well as being an avid amateur radio operator.
Kathy McCarty - Chief Financial Officer
Kathy McCarty is a senior level financial executive with over 20 years of experience working with start-ups and growth companies.  She began her career with KPMG, and has served as CFO and in leadership roles for several companies, including over 8 years in LED lighting with Albeo Technologies and GE Lighting.
Kathy has hands-on M&A and investor relations experience; having been the CFO during three different company acquisitions, and successfully securing venture capital rounds with Braemar Energy.  Her expertise includes strategic planning and budgeting, accounting management and lender/banking relations. Kathy studied at the University of CO – Leeds School of Business, earning a BS in accounting (Magna Cum Laude).  Beyond Kathy's career, her passion has extended to mentoring entrepreneurs for MergeLane, a CO company focused on funding women-led startups and hiking.
Justin Worth - Chief Operating Officer
Jason Orzell - Director of Engineering
Jason is a hands-on technologist with over seventeen years of experience in the lighting industry. A Mechanical Engineering concentration and a Vermont Technical College alum, Jason applies a technical acumen that helps his team of twelve engineers to regularly produce innovative and disruptive, designed for manufacture LED solutions.
Jason previously worked as a design engineer at Astronics Corporation where he innovated solutions for the avionics and aerospace market. Outside of work Jason volunteers his time to multiple community services and pursues his passion for hill climb racing.
Brooke Sault - VP of Sales & Marketing