Our History and Innovation
Driven by a passion for innovation, LEDdynamics has been at the forefront of the LED industry since its establishment in Rochester, Vermont, in 2000. Our commitment to excellence and relentless pursuit of breakthrough solutions have led to the development of LUXdrive™ products: LED drivers, controls, light engines, and modules. Over the years, we have experienced remarkable growth, earning multiple patents and prestigious awards, including the Innovation and Product of the Year in 2008.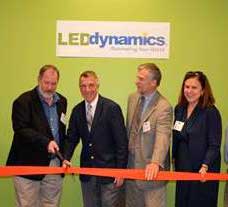 State-of-the-Art Facilities
At LEDdynamics, our state-of-the-art purpose built headquarters at 296 Beanville Road in Randolph, VT, houses our research, design, and production operations under one roof. This allows us to be at the forefront of LED innovation, catering to customers worldwide. Our dedication to domestic infrastructure ensures top-notch quality for our products, while supporting the local economy and nurturing a vibrant community.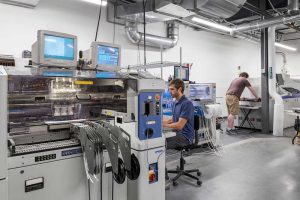 Comprehensive LED Solutions
As a comprehensive LED lighting manufacturer, LEDdynamics takes pride in offering a full-service approach to our customers. From standard products to custom solutions, our expert team is ready to tackle any lighting challenge. Our extensive product range includes LED drivers, controls, light engines, and modules designed to meet the requirements of numerous applications. Additionally, we provide exceptional engineering services such as product design and development, analysis, testing, and manufacturing to deliver solutions that exceed expectations.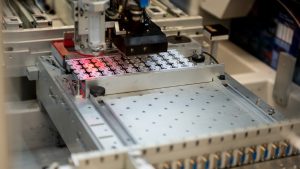 Recognized Excellence and Advancements
LEDdynamics' dedication to imagination, innovation, and engineering excellence has garnered widespread recognition. We have received accolades for our breakthrough products, including the revolutionary EverLED-TR™ fluorescent tube replacement, which earned prestigious awards such as Popular Science's "Best of What's New" and EC&M's "Product of the Year." Our commitment to pushing the boundaries of LED technology continues with our latest innovation, PERFEKTLIGHT™, a tunable white LED technology that has been acknowledged in the Illuminating Engineering Society's 2020 Progress Report, solidifying its significance in the art and science of lighting.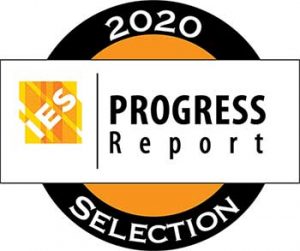 Neil Cannon - Chief Executive Officer
Mr. Neil Cannon has over twenty-seven years of experience in growth companies.  He gained early business and technology acumen in semiconductors and communications with Siemens Fiber Optics; subsequently part of the spin-off of Infineon Technologies.
His career includes management positions and lead roles in equity financing with startup companies in the fields of LED lighting, IoT and fiber optics industries.  He was an early investor and a board member at Albeo Technologies, Inc. He served as Executive Vice President of Business Development through the acquisition of Albeo by GE lighting.
Prior to Albeo, Mr. Cannon held the position of Vice President of Advanced Development at Picolight Incorporated which was acquired by JDSU.  He has been awarded four (4) US patents in lighting and electro-optic devices, and holds both a BA and MS in Engineering from Dartmouth College.
William McGrath - President & Chief Technical Officer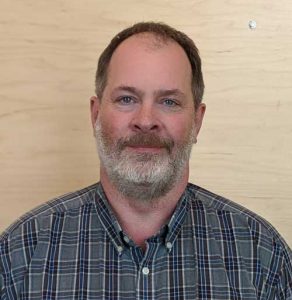 William McGrath oversees LEDdynamics' and Prolume's efforts in the design, manufacture, and distribution of innovative and efficient LED products. With over forty years of experience in the electronics and computer technology industry, Bill has spent the last seventeen years pioneering countless LED solutions and holds several LED related patents.
In addition to his time with the company, his technological expertise has led to numerous engineering and manufacturing consultation engagements with numerous companies including ABC, Verizon, Adelphia/Comcast, NASA, and IBM. Beyond his leadership at LEDdynamics, Bill served as an Assistant Professor at Vermont Technical College, teaching courses in microprocessors, networking, and telecommunications as well as being an avid amateur radio operator.
Kathy McCarty - Chief Financial Officer
Kathy McCarty is a senior level financial executive with over 20 years of experience working with start-ups and growth companies.  She began her career with KPMG, and has served as CFO and in leadership roles for several companies, including over 8 years in LED lighting with Albeo Technologies and GE Lighting.
Kathy has hands-on M&A and investor relations experience; having been the CFO during three different company acquisitions, and successfully securing venture capital rounds with Braemar Energy.  Her expertise includes strategic planning and budgeting, accounting management and lender/banking relations. Kathy studied at the University of CO – Leeds School of Business, earning a BS in accounting (Magna Cum Laude).  Beyond Kathy's career, her passion has extended to mentoring entrepreneurs for MergeLane, a CO company focused on funding women-led startups and hiking.
Justin Worth - Chief Operating Officer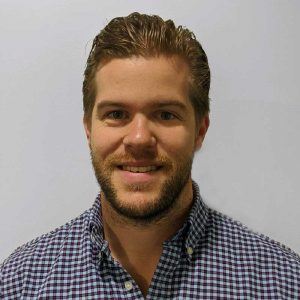 Justin Worth is a hands-on operations professional with 15 years of industrial and manufacturing experience.  He started his career in the industrial power industry as a technician and certified welder.  Over the course of his career, Justin has worked with organizations of all sizes, from small privately-held companies to Fortune 500 enterprises. He has a proven track record of success and holds a Bachelor of Science in Mechanical Engineering with a minor in Business Management from the University of Central Florida.
Justin has worked with and overseen all facets of business with experience in the construction, automotive, electrical power distribution, and lighting industries. He excels in optimizing business infrastructure, training and developing personnel, driving product development, and implementing systems automation. At LEDdynamics, Justin's expertise and versatile skill set make him an invaluable asset in delivering exceptional products and services to our customers.
Outside of his professional achievements, Justin enjoys spending time with his wife and three children. He has a passion for outdoor activities such as hiking, skiing, and drag racing.
Jason Orzell - Director of Engineering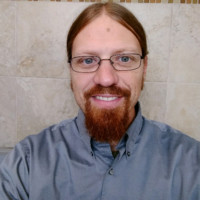 Jason is a hands-on technologist with over seventeen years of experience in the lighting industry. A Mechanical Engineering concentration and a Vermont Technical College alum, Jason applies a technical acumen that helps his team of twelve engineers to regularly produce innovative and disruptive, designed for manufacture LED solutions.
Jason previously worked as a design engineer at Astronics Corporation where he innovated solutions for the avionics and aerospace market. Outside of work Jason volunteers his time to multiple community services and pursues his passion for hill climb racing.
Brooke Sault - VP of Sales & Marketing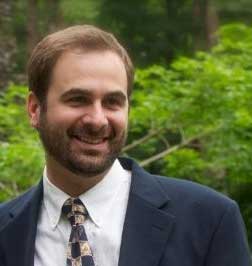 Brooke Sault is a versatile professional with expertise in web design, photography, videography, purchasing, marketing, sales, shipping/receiving, and customer service. With over 8 years of experience in digital marketing, Brooke has successfully built and managed paid ad campaigns, social media, and email marketing. Their impactful contributions have led to our website earning over 6,000 positive customer reviews, achieving high search engine rankings, and surpassing industry-average sales conversions. Brooke's educational background includes an Associate of Science degree in Architectural Engineering from Vermont Technical College, complemented by certifications in Paid Search (PPC) Practitioner Training, Web Analytics Practitioner, and Conversion Optimization Practitioner. Brooke is fueled by a deep curiosity for technology and constantly seeks innovative solutions to drive business growth.