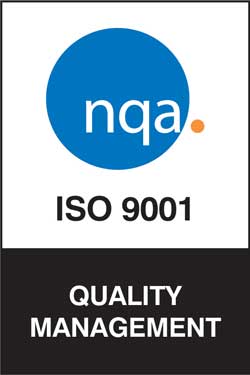 The Quality Management System (QMS) used to support LEDdynamics business operations has been assessed and approved by National Quality Assurance (NQA). NQA is a global leader in providing independently accredited certifications to a broad range of industries. The assessment of LEDdynamics was against the provision of International Organization for Standardization (ISO) 9001:2015.  NQA issued LEDdynamics certificate number 19437 effective December 31st 2020.
ISO 9001 provides a framework for how quality management principles are interwoven into the fabric of the entire organization. The emphasis is placed on customers, management, process and continual improvement; impacting all parts of a business from sales to shipping.
Over a three-day period, NQA audited LEDdynamics engineering, manufacturing, distribution and testing services. LEDdynamics VP of Operations, Justin Worth, organized and implemented the system for certification. Worth said, "Leveraging a QMS is paramount to the success of any manufacturing business. Our certification to this worldwide standard, in addition to our history of product innovation, furthers LEDdynamics commitment to producing high quality products and services for our customers. "
LEDdynamics Safety and Quality Manager, Matt DeAngelis, added "Every LEDdynamics product is designed and built to the highest quality standards. ISO accreditation is confirmation of our ongoing commitment to reliability, quality, and continuous improvement."
The formal Quality Policy of LEDdynamics: To safely meet customer requirements through proper planning, application ECO's and continuous process improvement in order to provide defect-free products, on time and on budget. This is achieved through a robust and certified Quality Management System which is paramount to the success of our business.
Save time and resources and contact LEDdynamics about their design and manufacturing services.  Call (802) 728-4533 or click below to email us.