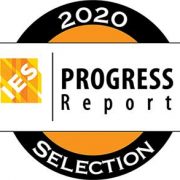 PERFEKTLIGHT™ is a new breakthrough in tunable white LED technology that will help you sell more product and foster better health, without the typical concern over color quality, complex controls or high-cost. PERFEKTLIGHT adjusts to the sun in real-time, constantly calibrating to correct and replicate the color shift from sunrise to sunset, giving your mind and body the appropriate light spectrums it needs for energy during the day and preparing you to sleep through the night. While tuning, PERFEKLIGHT corrects Correlated Color Temperature (CCT) drift, exactly aligning CCT with the Blackbody Line (BBL) for perfect color. PERFEKTLIGHT also increases efficiency and Color Rendering Index (CRI) up to 98.
PERFEKTLIGHT Achieves Tunable White Perfection,

WITHOUT

Complex Controls or Prohibitive Cost

Just OK Isn't Good Enough Anymore. It's Time To Get Lighting Right.
If you're like most folks not yet using tunable white light, you're worried about the high cost, the complex control systems, and you aren't 100% sure that this technology will make a difference to your bottom line.
It makes sense to learn more about your options before committing your precious budget dollars to a lighting upgrade.
The truth is, most tunable white LED lights are too expensive, and their controls are too complex.
Worst of all, when you try and tune the lights, you get a Hue Error—which produces a putrid pink color that ruins the look of everything.
And that's why PERFEKTLIGHT is so revolutionary.

PERFEKTLIGHT has changed the game by redefining everything about tunable white light.
Good lighting is critical. The right lighting improves mood, fosters good health, and it renders colors precisely as they would be seen under natural sunlight—from dawn to dusk.
With PERFEKLIGHT, you get tunable white light that is cost-efficient, easy and intuitive to control—and doesn't produce the dreaded Hue Error during tuning.
PERFEKLIGHT is that rare technological innovation that allows you to:
Increase foot traffic with more attractive lighting
Improve customer satisfaction by rendering true colors for all your products
Boosts the moods of customers and employees
Increases employee productivity
Improves alertness and sleep patterns of everyone
Lower costs from absenteeism and merchandise returns
Increase revenues by increasing customer purchases
How Does PERFEKTLIGHT Make Your PERFEKTday Possible?
First, PERFEKTLIGHT solves HUE ERROR by adding a small amount of green light.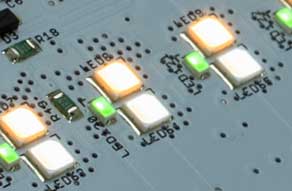 You may already know that proper white light follows a Blackbody line (BBL) from cool-white to warm-white.
The addition of a small amount of green light prevents the Hue Error that happens when the straight-line deviates from the BBL.
Even more importantly, PERFEKLIGHT has lower manufacturing costs because of its simplified and automated control mechanisms.
PERFEKTLIGHT uses geographical information and the time of day to continuously update the indoor light to match sunny skies outside—automatically!
PERFEKTLIGHT is the perfect way to light your space.
Contact us today to learn how PERFEKTLIGHT can improve your business!
Resources on PERFEKTLIGHT
&

Tunable White LED Lighting